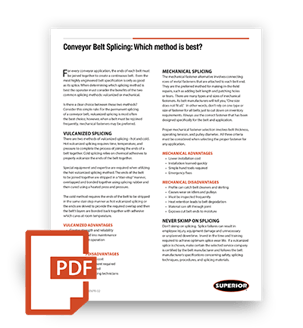 Which method is best?
Even the most highly engineered belt specification is only as good as its splice. When determining which splicing method is best the operator must consider the benefits of the two common methods.
Lessons Delivered:
Differences between vulcanized and mechanical
Advantages and disadvantages of methods
Safety issues caused by skimping on splices
Talk to an expert
Need more information? We'll get you in contact with a product expert in your area.