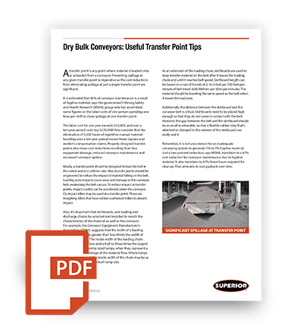 Useful Transfer Point Tips
Preventing spillage at conveyor transfer points is imperative since the cost reductions from eliminating spillage at just a single transfer point are very significant.
Lessons Delivered:
Labor costs associated with spillage
Effective transfer point design
Using skirtboards for sealing
Talk to an expert
Need more information? We'll get you in contact with a product expert in your area.