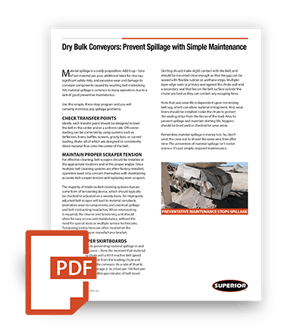 Prevent Spillage with Simple Maintenance
Material spillage is a costly proposition, and is common to many operations due to a lack of good preventive maintenance.
Lessons Delivered:
Check transfer points
Proper scraper tension
Proper skirt board selection
Talk to an expert
Need more information? We'll get you in contact with a product expert in your area.