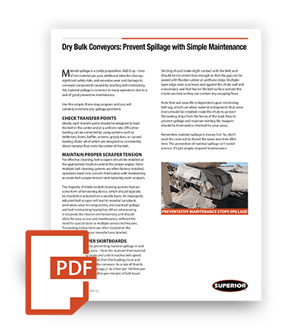 Basic Design For Better Maintenance
Dry bulk material handlers spend millions of dollars every year maintaining conveyor systems. Designing a conveyor to be maintenance friendly means considering service from the onset.
Lessons Delivered:
Understanding material characteristics
Selecting correct conveyor components
Systems to improve safety
Talk to an expert
Need more information? We'll get you in contact with a product expert in your area.