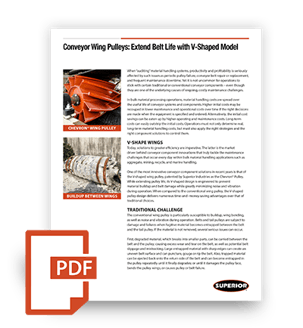 Extend Belt Life with V-Shaped Model
It is common for operations to stick with certain traditional or conventional conveyor components even though they are one of the underlying causes of ongoing, costly maintenance challenges.
Lessons Delivered:
Benefits of v-shape wing design
Disadvantages of traditional wing pulley
Case studies from the field
Talk to an expert
Need more information? We'll get you in contact with a product expert in your area.