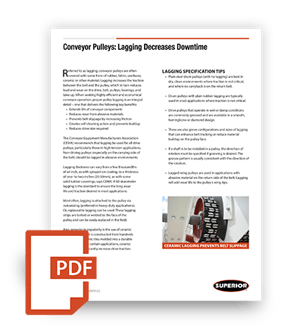 Lagging Decreases Downtime
Lagging increases the traction between the belt and the pulley, which in turn reduces load and wear on the drive, belt, pulleys, bearings, and
take-up. Proper selection is integral to highly efficient and economical conveyor operation.
Lessons Delivered:
Benefits of pulley lagging
Recommendations for application
Lagging specification tips
Talk to an expert
Need more information? We'll get you in contact with a product expert in your area.