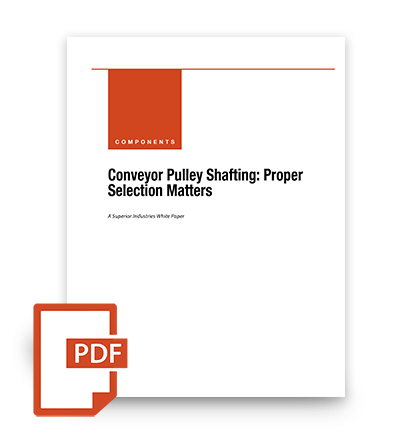 Proper Selection Matters
A conveyor pulley assembly is an integral structure that relies upon the pulley and shaft working and functioning together. When pulleys fail, it is often a result of improperly sized pulley shafts.
Lessons Delivered:
Importance of shaft stiffness
Bearing center to center distance
Sizing shafts for longevity
Talk to an expert
Need more information? We'll get you in contact with a product expert in your area.