Conveyor Pulley Manufacturing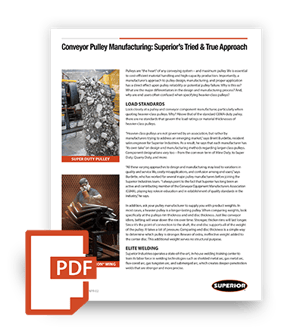 Superior's Tried & True Approach
Pulleys are "the heart" of any conveying system – and maximum pulley life is essential to cost-efficient material handling and high-capacity production.
Lessons Delivered:
Understanding load standards
CEMA service factors
Bushings for added strength
Talk to an expert
Need more information? We'll get you in contact with a product expert in your area.