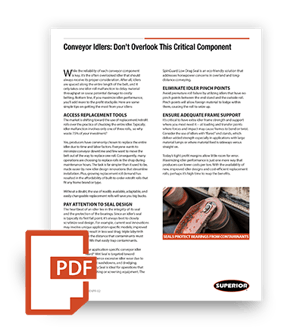 Don't Overlook This Critical Component
While the reliability of each conveyor component is key, it's the often overlooked idler that should always receive its proper consideration.
Lessons Delivered:
Retrofit market shift
Significance of seal design
Pinch points and frame support
Talk to an expert
Need more information? We'll get you in contact with a product expert in your area.