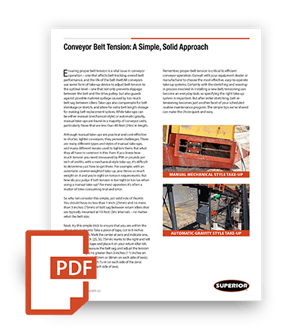 A Simple, Solid Approach
Ensuring proper belt tension is a vital issue in conveyor operation – one that affects belt tracking, overall belt performance, and the life of the belt itself.
Lessons Delivered:
Take-up styles and applications
Advantages and disadvantages of styles
General guidance for belt sag
Talk to an expert
Need more information? We'll get you in contact with a product expert in your area.