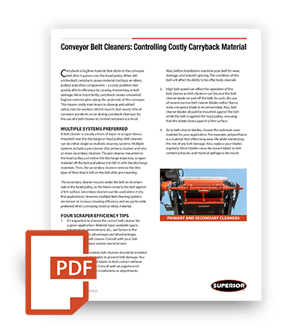 Controlling Costly Carryback Material
Carryback is fugitive material that sticks to the conveyor belt after it passes over the head pulley. When left unchecked, it causes material buildup on idlers, pulleys and other components.
Lessons Delivered:
Belt cleaner types
Installation locations
Four efficiency tips
Talk to an expert
Need more information? We'll get you in contact with a product expert in your area.